A well established, traditional saddlery with excellent customer service.
Warmwell Saddlery is situated in the small village of warmwell, near Dorchester. The building is beautiful and set in one of the prettiest parts of Dorset amidst a thriving equestrian community.
Although small, the saddlery is well stocked and caters for all rider levels and all equestrian interests. We can get Thorowgood, Kent & Masters, Bates, Wintec, Jeffries, Colligiate and accessories for these brands as well as other  saddles: we also have a very experienced saddler to fit them – if required.  We stock many different brands, some well known and some not so well known and make a point of being able to cater for all budgets.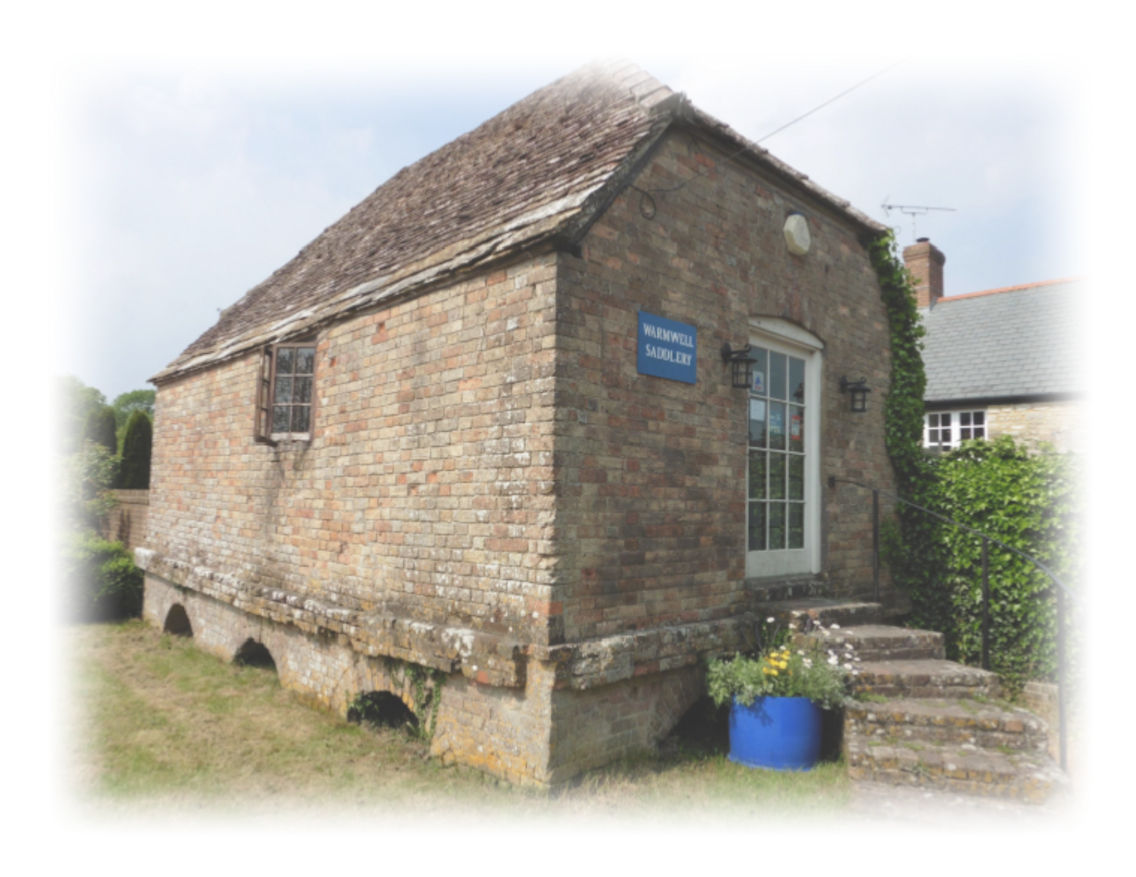 If we do not have the items you require in stock,  we order most weeks and will do special orders when asked; these usually arrive next day and certainly within a few days  (if in stock with our suppliers).   We have special offers and a customer discount scheme.
We keep a range of products for both everyday and 'Sunday best', for the keen competitor, the 'happy hacker' and the 'never enough time' work riders and yard owners. The picture below shows the inside of our unique saddlery in a granary: all are welcome!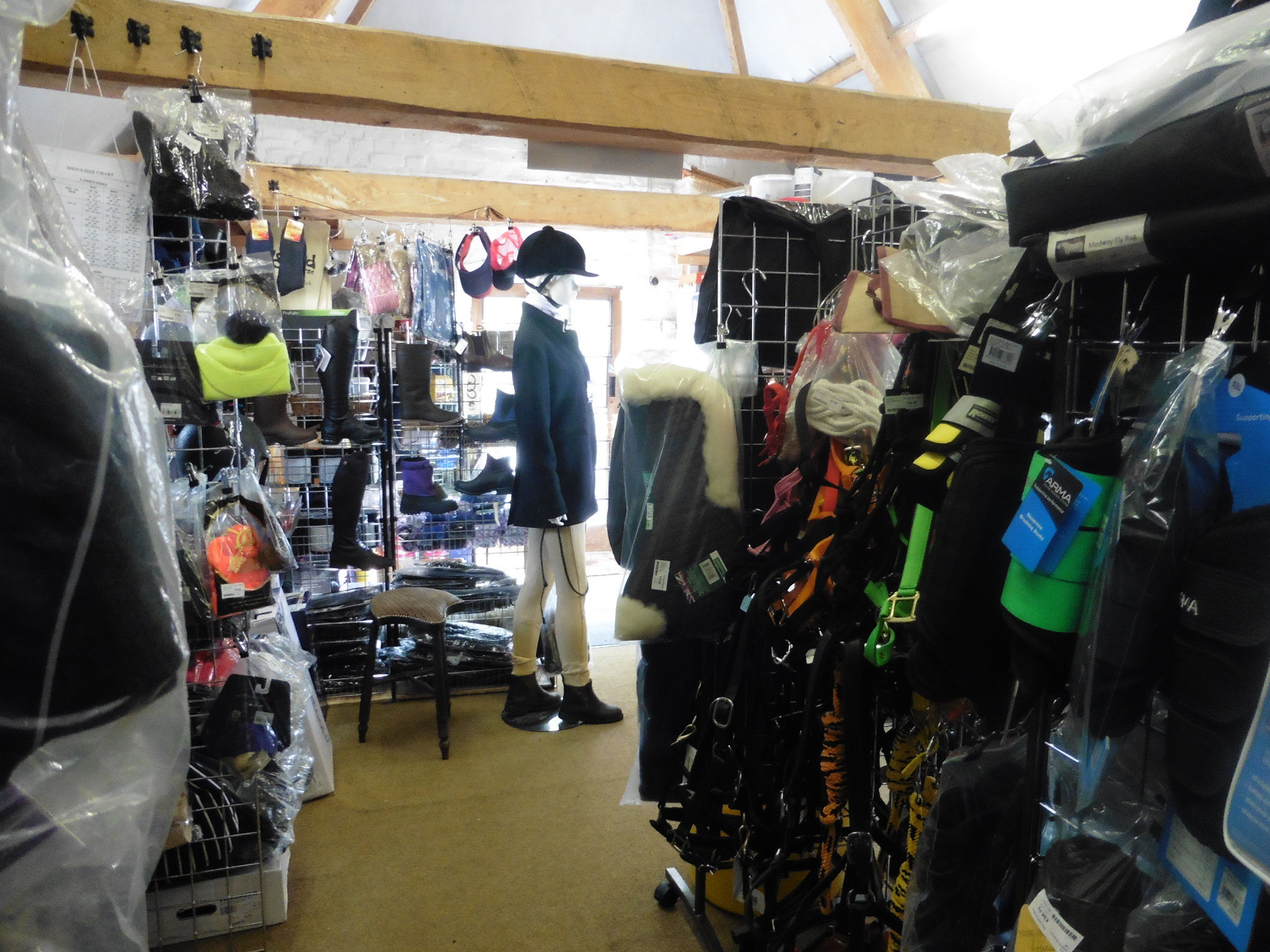 You are welcome to shop as a guest, or sign up to take advantage of our loyalty scheme and offers.
Shop Opening Times
These are our usual opening times: please see home page for changes due to Covid.
Monday/Tuesday/Wednesday/Saturday 10 AM- 4 PM.
Late opening Friday 10 – 4 (Late opening until 6 PM by appointment.)
Closed Thursday/Sunday/Bank Holidays.
These are winter times and opening hours are extended during the summer.
Can't get to the shop within these times?
Give us a call, we'll always try to meet your time schedule.
We close for about 10 days over the Christmas period.
During the competition season, from about March to September, we occasionally do trade stands. Mostly these are on Sundays but there are a few weekend shows when the shop is closed on the Saturday. Saturday closure posted on the home page,  our Faceboook page or please ring to check. 01305 852270
Our stock varies so if we don't have what you're looking for,  please get in touch. Use the contact form opposite,  the chat  option (if on-line), email, or during  shop opening times, give us a call 01305 852270.
Having trouble finding a particular item? We'll always have a go at finding it for you: we like a challenge!